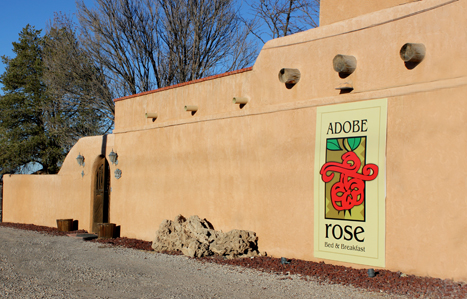 Reservations at the Adobe Rose
For Reservations and booking please contact us.
Reservations can also be be made on Booking.Com
If you are checking in on Saturday or Sunday, please call upon arrival for check-in instructions.
1 (575) 748-3082
1614 North 13th Street
Artesia, New Mexico 88210
Rates
These rates apply for 2 people.
$109/ One Standard Queen Size
$119-139 for One Queen Bed with Full Size Pull-Out
$119-139 for Two Queen Beds
*These Rates Apply to 2 People.*

*All Rates are Subject to Change*
Home | About Us | Tour | Amenities | Reservations | Policies | Contact Us | Reviews