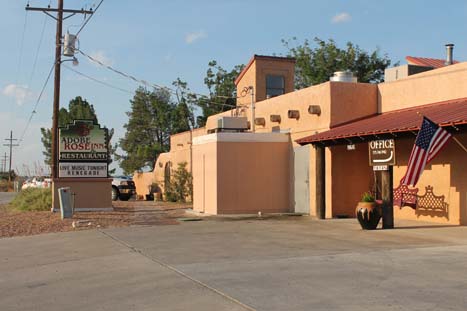 Welcome to the Adobe Rose!
The Adobe Rose Inn in Artesia, New Mexico is aboutique Inn and consists of five guest rooms, a common area with computer and internet access, laundry room and personal living quarters covering more than 5000 square feet. It is surrounded by lush, green gardens and walkways. It is as an oasis in the beautiful deserts of New Mexico.
Those who wish to stay at the Adobe Rose can expect to pay affordable rates, according to the size of the room. All rooms are non-smoking.
The Adobe Rose is located just 1 hour from Carlsbad Caverns and the Roswell UFO museum, an essential part of a " complete journey through New Mexico".
Home | About Us | Tour | Amenities | Reservations | Policies | Contact Us | Reviews